Candle Wax Melter Candle Warmer Wax Heater with Overheating Protection
Features:
Party pot for boiling soups or reheating and keeping hot drinks warm;
Material: cooking pot made of food grade enamel and plastic parts in PP
Cord storage in the base of the device
Simple operation in temperature knob
Temperature control 30-100°C
Power supply: 220-240 V~ / 50-60 Hz
Heating element with 1000 W
Large capacity: 9-liter for 5 one-liter jars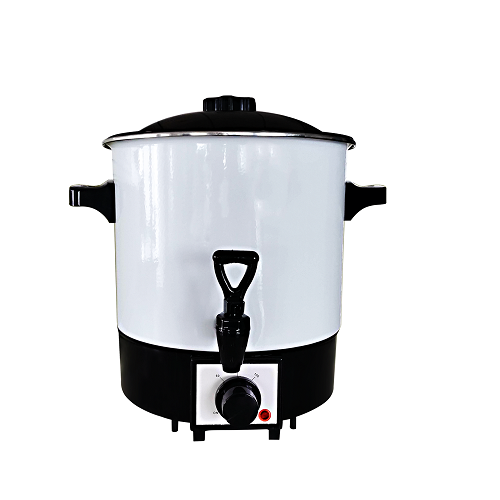 Electric Wax Melter with adjustable temperature thermostat,overheating protection, cooker for preserving fruits and vegetables. Heating temperature from 30 to 100ºC with adjustable thermostat.
It can also be used as a hot beverage dispenser for its keep-warm function.
Simply Operation:
put filled jars in the pot, fill with water, then choose the necessary temperature between 30 and 100ºC.
The pot maintains its own temperature, while an overheating protection ensures safety when cooking.