Automatic LED Display Digital Wax Melter with Stainless Steel
Description:
Fruit preserver,with thermoregulator, with spout,wits timer
Multifunctional use for cooking and preserver
Thawing and hearting
Preserving large and lock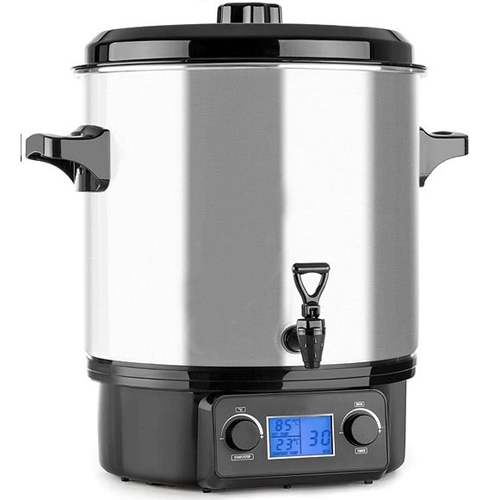 Parameter:
Power:230V/50Hz,1800W
Enamelled house
Capacity:27L
Temperature control 30-100°C
with timer
full height:480mm
base height:120mm
cover height:80mm
distance between tap and earth:110mm
distance between tap and bucket:60mm
item diameter:350mm
Net weight:5.8kgs
handle width:50mm

Tips: Be specific with your request, such as
1. Personal or business information
2. Provide product request in great detail
3. Inquiry for MOQ, Unit Price, etc.